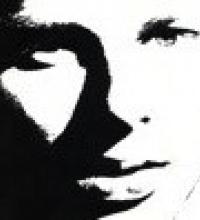 The host of the K-Yoga, Resonant Worlds and Monroe courses in Switzerland:
Vincent Baettig is a teacher of Hatha, Traditional Kundalini (K-Yoga), Kundalini Yoga according to Yogi Bhajan and Kriya Yoga. He is also a consultant, therapist, practicing acupressure, chakra medicine, harmonic singing, sacred geometry, tarot and Indian numerology. He is a musician, composer and sound engineer. As head of a Swiss company specializing in the latest digital technologies, he has been involved in new developments in psycho-acoustic technology: BMR (Brain Waves Modulation and Impulse Response)
In 2000, he founded Resonant Worlds Institute, an institute specializing in the study of shamanic singing, sacred song, harmonic singing, trance music, leading to non-ordinary states of consciousness. Since 2001, he has been a resident trainer, a professional facilitator at the Virginia-based Monroe Institute. This institute has developed the HEMI-SYNC sound technology, allowing to experiment non-ordinary states of consciousness, lucid dreams, out-of-body experiences, for therapeutic purposes, for the development of intuition and better understanding of his psyche. The HEMI-SYNC technique is internationally renowned for its efficiency, softness and professionalism.
This technique has also been extremely successful with business executives, in therapy and in hospitals, when the stress of everyday life and the meaning of life seem to oppose. The basic and advanced Hemi-Sync Monroe Institute internships are now offered in Switzerland by him.